What is the Asset Insight Educational Podcast Series?
Asset Insight Podcasts offer a unique exploration of the five sectors comprising the aircraft's Ownership Life Cycle: Aircraft Acquisition, Aircraft Financing, Aircraft Operations, Aircraft Maintenance, and Aircraft Disposition.
Whether you are an aircraft buyer, seller, owner, operator, or user, an experienced industry professional, or someone seeking to join the Business Aviation community, each session is structured to provide timely advice, proven principles, and best practices employed by some of the industry's most successful organizations, and each episode is presented by an experienced Business Aviation professional.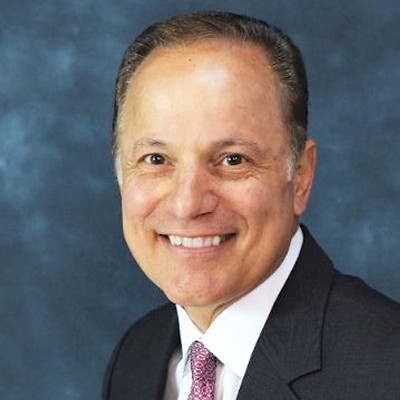 Asset Insight Podcast Host & Moderator
Mr. Kioussis serves as Board Secretary for the National Aircraft Finance Association, and has been Chairman of the International Aircraft Dealers Association (IADA) Products and Services Council. He is a published author with articles in numerous aviation publications, and is a Contributing Writer for AvBuyer, with a monthly article entitled Used Aircraft Maintenance Analysis, covering the maintenance quality and marketability of pre-owned business aircraft listed for sale.
He holds a BS from Florida Institute of Technology, has completed graduate studies at New York's Pace University toward a MBA in Finance, and is a licensed pilot.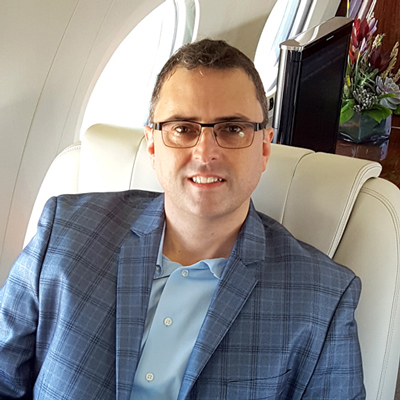 Asset Insight Podcast Producer
Active in the business aviation market since 1993, Raymond Ringston is President and owner of Ringston Media, Franklin Square, New York. Ringston Media provides print and web design services for several FBOs, maintenance, charter, and other aviation-related companies around the country, and has provided creative direction and production for many industry publications, including Business Aviation Advisor magazine, Business and Commercial Aviation magazine, AviationWeek's ShowNews, Metropolitan Airport News.
Mr. Ringston stays abreast of business aviation news and trends by working closely with aviation writers, photographers, and other experts, and has participated in most major industry trade shows including the Singapore Air Show, Farnborough International Airshow, Paris Air Show, as well as those sponsored by the National Business Aviation Association, Helicopter Association International, and the Malaysian Aerospace Council.
While business aviation is its niche market, Ringston Media also works with Fortune 500 companies such as Unilever, Pepsi, TDK Electronics, Nestlé, Samsung, among many others, and publishes several non-aviation magazines each year. An active member of the Long Island Business Aviation Association, Mr. Ringston donates his time and talent to this and other business aviation-related nonprofit and trade associations, as well as to many non-aviation charitable organizations.